Collaborators
The British Society of Toxicological Pathology (BSTP) was founded in 1985 as an organisation primarily for pathologists working in the field of toxicological pathology. The BSTP are a non-profit-making organisation and a Registered UK Charity. The aim of the BSTP is to advance all aspects of toxicologic and experimental pathology for pathologists, toxicologists and bioscientists though training programmes and continuing educational symposia so as to enable professional development, competence and guidance for new trainees and experienced members alike.
---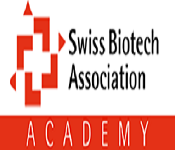 Swiss Biotech Association (SBA) was founded in March 1998. Today about 200 companies are member of the growing national industry association. SBA is the industry association for small and medium-sized enterprises that are active in all areas of biotechnology. It is also a highly resprected networking platform for multinational companies active in the sector. Activities of member companies span different sectors of biotechnology including (bio-) pharmaceuticals, diagnostics, agriculture, food, environmental biotechnology, nanotech, nutrition, cosmetics, marine-oriented research and specialty chemicals. The SBA partners with the Swiss life science clusters and manages Swiss Biotech™ - the global brand for the industry. Since 2013, the academic network "biotechnet Switzerland" and the industry network "Swiss Biotech Association" together manage the "National Thematic Network (NTN) Swiss Biotech™" sponsored by the Swiss Commission for Technology & Innovation (CTI). NTN Swiss Biotech™ is a well-functioning network in Switzerland bringing together research institutions and industrial partners in life sciences. The network and its members are committed to collaborating with the CTI and its unique support services.
---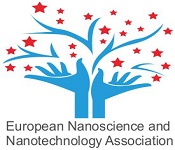 European Nanoscience and Nanotechnology Association (ENNA) is a scientific and professional organization that represents chemists, biologists, physicists and material scientists in Europe, Asia and America. European Nanoscience and Nanotechnology Association (ENNA) is a nonprofit organization and its mission is to promote interdisciplinary sciences. ENNA will ensure public services on all research and education matters within the scope of nanoscience and nanotechnology. It provides a common platform for the exchange of ideas among scientists, technologists, teachers, and students. ENNA is aiming at becoming the largest association of nanoscientists in Europe. The mission of the ENNA is to advance the creation, communication and application of nanoscience knowledge to benefit society and improve people's lives.
---