Day 1 :
Keynote Forum
MRGN Advisors, Switzerland
Time : 09:45-10:30

Biography:
Pierre A Morgon is the Chief Executive Officer at the AJ Biologics and Regional Partner for Switzerland at Mérieux Development, and the Founder of MRGN Advisors. He is also the Non-Executive Director for the Board of Theradiag as well as to the Board of Eurocine Vaccines. He holds a Doctorate of Pharmacy, a Master's degree in Business Law and a MBA. He is also an alumnus of INSEAD, IMD and MCE executive programs. He has over 28 years of experience in the Pharmaceutical and Biological Industry, and in Healthcare IT, in marketing positions up to C-level global marketing strategy, and in operations up to general management. He has acquired direct experience with various successful products in diverse markets (primary care, specialty care, hospital, vaccines and biotechnology), geographies (US, Europe, Japan, China and India) and organizations.
Abstract:
The lessons from historical evolution of vaccine research and manufacturing are not well understood by the lay public. Vaccines are the most important contributors to global health improvement, only second to clean water and sanitation. Modern vaccine R&D, production and vaccination provide a significant and sustainable source of employment across public and private institutions. Vaccines follow a complex and fragmented purchasing process with many stakeholders, including public authorities and recommendation bodies, private and public purchasers, prescribers and end users. The key determinants of the stakeholders' immunization decisions are numerous and differ between stakeholder types. Yet, the common backbone is trust, on vaccine, prescriber, authorities and influencers. The challenges associated with vaccines and immunization are diverse and when it comes to restoring or maintaining trust, it is essential to deal with anti-vaccine sentiment and misinformation, which rests on several pillars, including poor knowledge about vaccine-preventable diseases, lack of trust in vaccine efficacy and safety, societal and scientific trend towards personalized medicine, social beliefs about immunization as the cause of serious health issues, and even conspiracy theories and religious assertions and objections. Providing vaccines that are totally free of animal components is a desirable target, yet requires substantial R&D and manufacturing investment.
Keynote Forum
Nicklaus Children's Hospital, USA
Time : 10:30-11:15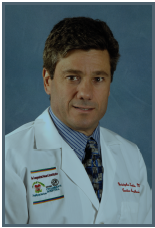 Biography:
Christopher F Tirotta has been an active member of Miami Children's Hospital Medical Staff since 1991, practicing in the Department of Anesthesiology. He has served as the Director of Cardiac Anesthesia since 2002. He also works in the Department of Anesthesiology at the University of Miami. He received his BA from Cornell University in 1982 and his MD from New York University School of Medicine in 1986. He also received an MBA degree from Columbia University in 1999. He completed his Internship in Internal Medicine at SUNY at Stony Brook in 1987. He completed his Residency training in Anesthesiology from the University of Miami/Jackson Memorial Hospital in He is sub-specialized in Pediatric and Cardiovascular Anesthesia, including Heart Transplantation. He has been the Principal Investigator on a number of clinical drug/device trials, including on the ONQ Pain Buster, the muscle relaxant Zemuron, the procoagulant RiaSTAP, the Cardiotronic NICOM device and the AirPurge.
Abstract:
Post-operative pain control continues to be a problem in surgical patients. A novel formulation of an ultra-long acting local anesthetic is now available in the US: Exparel or liposomal bupivacaine. Liposomal bupivacaine is made up of microscopic polyhedral particles. The liposomes encapsulate the drug, bupivacaine hydrochloride, without altering molecular structures. This provides a reliable low dose release of the bupivacaine over time, providing long-lasting, post-surgical pain relief over the course of 2-3 days. This eliminates the need for titration of a single dose or the need for external devices or pumps to prolong analgesia. Plasma bupivacaine levels may persist for 96 hours after injection. Peak plasma concentrations are lower in magnitude and occur later in time than after a similar injection with bupivacaine HCl. Plasma bupivacaine concentrations are not correlated with local efficacy. Safety profile was evaluated in 10 clinical trials in patients undergoing a variety of surgical procedures. Most common adverse events were nausea, constipation and vomiting. Exparel demonstrated a favorable cardiac profile. There was no cardiac toxicity and no QTc prolongation, even supra-therapeutic doses. Rate of absorption is dependent on total dose administered, route of administration and vascularity of the surgical site. Efficacy has been established. Multiple trials demonstrated a significant reduction if pain intensity scores and a reduction if overall opioid consumption compared to placebo. Liposomal bupivacaine is a safe and effective novel new drug to treat post-surgical pain.